Bacnet Room Setpoint & Temp Display
$25.00
Bacnet Room Setpoint & Temp Display can be used in environment monitoring and controlling in industrial,commercial and other buildings,Modbus RS485/Bacnet MS/TP for direct digital reading on all models.
Product Highlights:
The output signals and RS485 are hardened up for overvoltage and power supply crossed over.
Display in degrees Fahrenheit or Celsius(connection to Bacnet).
The LCD is a bitmap so we can show network connectivity.
The user can confiure what they want to show on the display: network activiy, baud rate, protocol,etc.
You can show a user setpoint so you can use it as a room /setpoint display.
Modbus RS485/Bacnet MS/TP for direct digital reading on all models.
Dimension:

Wiring Diagram: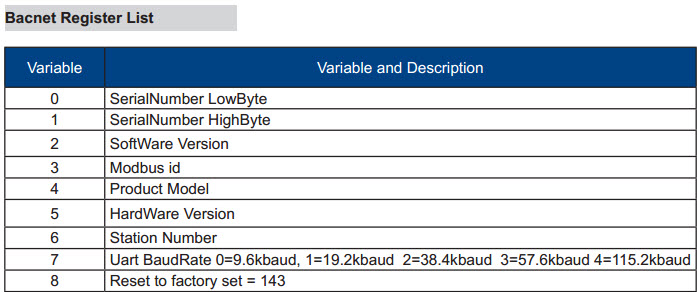 The register list can be downloaded as an excel spreadsheet (ModbusBacnetRegistersListRev9.xls)at the following link:
https://www.temcocontrols.com/ftp/software
Related Products
Availability: In stockOut of stock

This sensor is used to measure the supply and return temperature in HVAC system. The flange mount design makes it easy to install the sensor in tight quarters. There are several sensor elements to choose from which guarantee compatibility with all popular DDC systems. The probe in the photo is our standard model which is always in stock, it has a 8″ probe and a 120″ cable, and employs either a precision thermistor or platinum film sensor, so field calibration is not required. The 10ft(3m) cable is "Plenum Rated".