Brass and Stainless Steel Thermowells
All stainless steel sensors are made with 304 Stainless machined from a single peiece of stock, there are no welds as found on competing products. The thermowells are made to fit industry standard 6mm diameter temperature probes, you can use your own temperature probes or select from our own lineup here:  https://bravocontrols.com/shop/wts-water-temperature-sensor/
The standard thread is 1/2′ NPT. We also have GPT thread and other custom models available, email us and send drawings for a quick quotation.
The '10mm for aquastats' thermowells are for mounting thermal expansion type probes such as the Honeywell T991. These 'Aquastat' type thermowells also come with a clip to hold the aquastat in place.
The flange type is used for boiler stack temperature probes and is available in stainless steel only.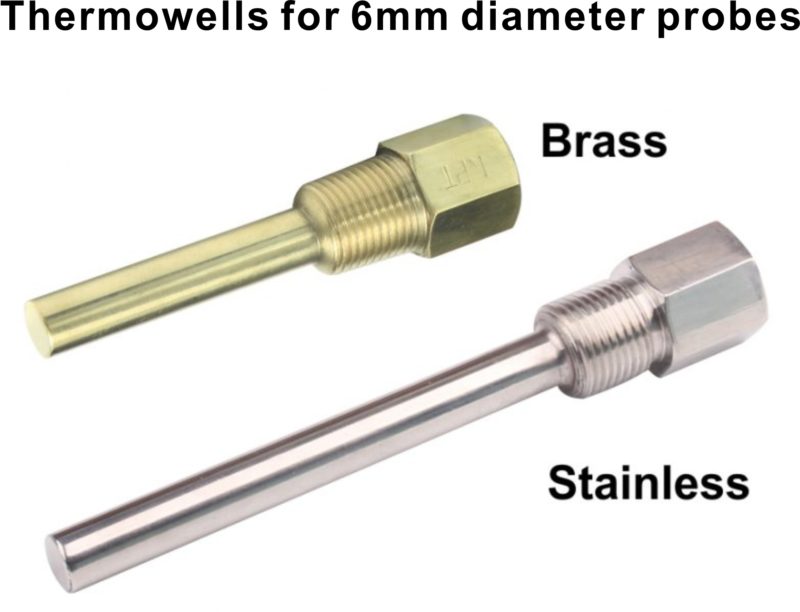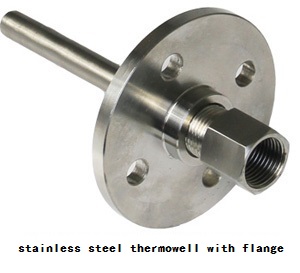 Part Number Scheme: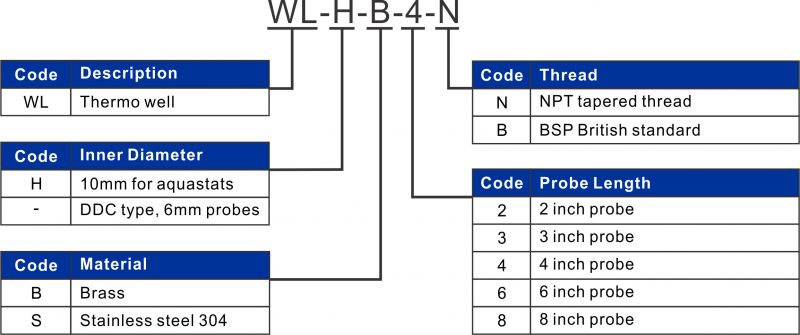 Note: 3″and 8″ lengths are available as are many custom styles. Contact us with your drawings and approximate order volume for a quick quote.