Split Core Current Sensor, 330mV output
$7.80 – $57.00
The 330mv AC series of split core current sensors are ideal for installation on existing electrical wiring by snapping around the conductor without requiring and rewiring or interruption of the existing power cabling. UL listed product.
Product Highlights:
Primary Current: models from 5A up to 1000A available
Full scale output: 330mVac, compatible with industry standard power meters
Current Ratio: 3000:1
Insulation Voltage: 600Vac
Maximum Primary Voltage: 5000VAC (Insulated Conductor)
Operating Temperature: -15C to 60C
Frequency Range: 50-400Hz
Leads: 1m / ~ 3 feet, UL 1015, 2 conductor 0.34 mm2(22AWG)
UL and CE recognized, Rohs compliant
Output and leads can be customized
Secure locking hinge provides repeatable readings
Small size, low cost
Dimension: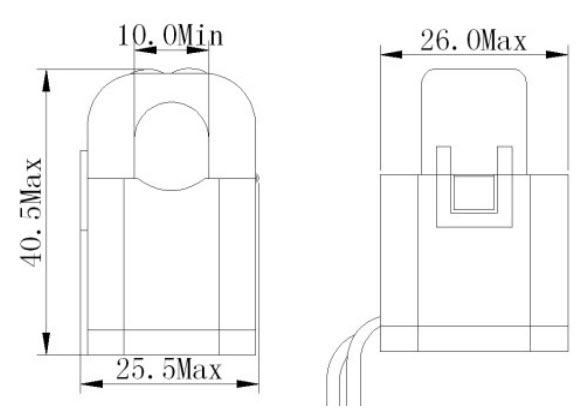 Part Number Scheme: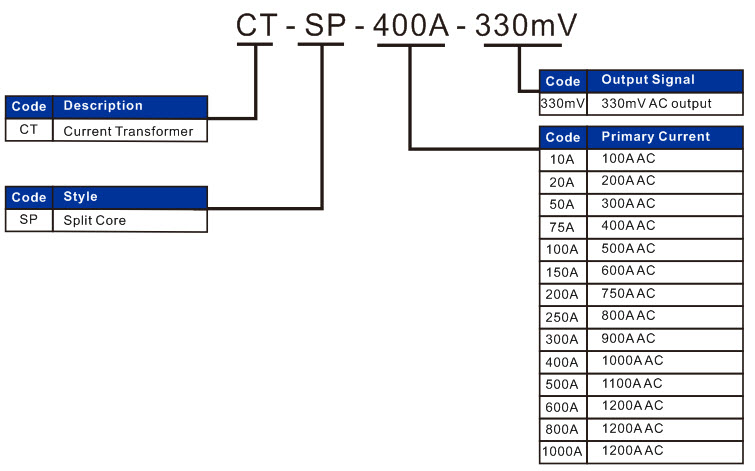 Works with:
Single Phase Power Meter
You may also like…
Availability: In stockOut of stock

Power Meter for 1, 2 and 3 phases, 120 to 128VAC, 5 to 6000A, Modbus RTU, UL listed.

Availability: In stockOut of stock

The T3-6CT is general purpose input / ouput modules for building integrators, providing convenient termination for field devices and interfacing to your HVAC, lighting, temperature sensors, and other typical building automation applications.