Split Core Current Sensor, 330mV output
$7.80 – $57.00
The series of split core current sensors are ideal for installation on existing electrical wiring by snapping around the conductor,which permits a safe, easy and portable current measurement.
Product Highlights:
Primary Current: models from 5A up to1000A available
Full scale output: 330mVac
Current Ratio:3000:1 or as per customer data
Insulation Voltage:600Vac
Maximum Primary Voltage:5000Vac(Insulated Conductor)
Operating Temperature:-15C to 60C
RoHS Compliant
Frequency Range:50-400Hz
Leads:4Foot(105cm),UL 1015,Twisted Pair, 0.34 mm2(22AWG)
CE recognized.
Output and leads can be customized
High secondary turns
Secure locking hinge
Small size, low cost
Dimension: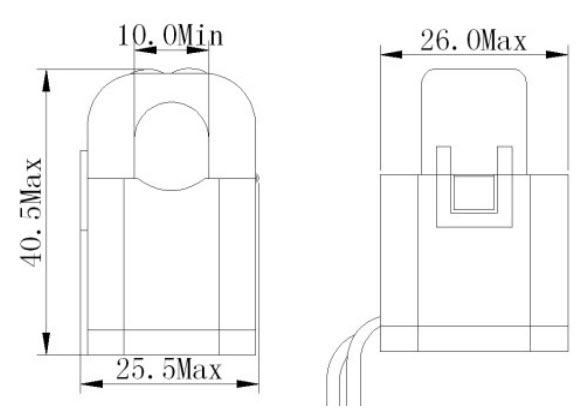 Part Number Scheme: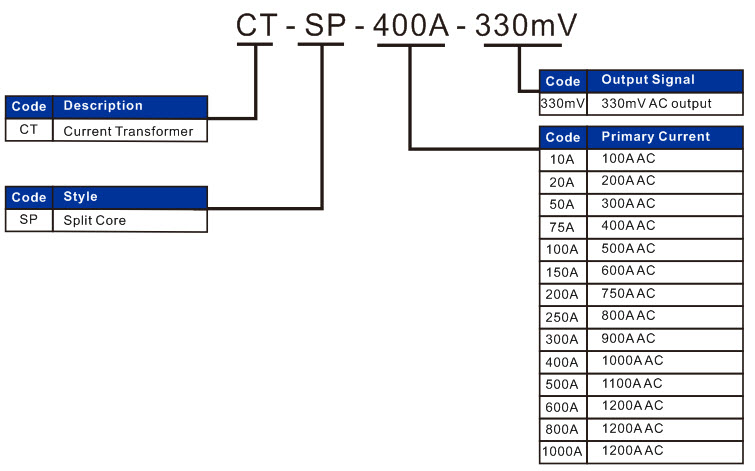 Works with:
Single Phase Power Meter
Related Products
Availability: In stockOut of stock

The split core current transformer are ideal where space is limited, such as when metering multiple loads within a panel board. Use for current measurement, energy metering, load surveys, demand metering, energy research, and submetering applications.