公司介绍: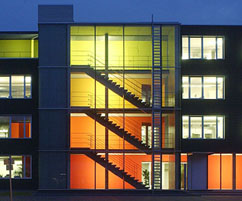 Bravo Controls Ltd. is a manufacturer of low cost control systems and end devices for Heating, Ventilating and Air Conditioning (HVAC) applications. We got our start back in 1969 as the RobertShaw dealer for the Province of British Columbia, Canada. We worked closely with Reliable Controls as their one & only dealer for a while. Later we built our own 'T3000' DDC system which launched in 1995. The T3000 system has grown into a full featured, freely programmable controller suitable for basically any size building or group of buildings, the strong points being ease of use and low cost.
---
合同制造设计服务
In 1997, due to the large amount of work we had going on in Asia we moved the operation to Shanghai China. There we focused our efforts on contract manufacturing of the HVAC end devices, doing work for some famous brand names such as Belimo, Carrier, and Siemen's to name a few. We have experience in both the design and the installation of Building Automation Systems, our team of engineers can assist OEM's in applying existing products or designing new ones to your specifications. We'll use our existing product line as a starting point and customize it to your application. Thanks to our low overhead and good base of existing technology the engineering work can often be absorbed as part of the first small order. Longer term development projects can be quoted according to your specs and always come with full source code & IP rights.
---
布拉沃背后的人


布拉沃控制公司的所有者兼董事总经理Maurice Duteau于1984年毕业于不列颠哥伦比亚大学机械工程系。在该行业拥有丰富的经验
-Two years as Energy Conservation Engineer for the New York State Energy Advisory. This is what got me first interested in building automation.
- 控制合同业务十年:投标,编程和调试项目。
- 从创始人罗恩·哈克特(Ron Hackett)手中接过了布拉沃(Bravo)的掌舵人。
-Over twenty years of electronics design, development and manufacturing experience.
-Proud father of two young kids with my Wife and business partner, Shirley.
-Avid ultra marathon runner and cyclist.
-Here's my linkedin page where you'll see recommendations and links to many controls industry veterans: https://www.linkedin.com/in/maurice-duteau-1058154/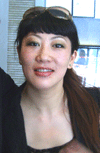 Shirley Gu is the production manager and over all fixer. She has rich experience in the electronics manufacturing industry and works closely with our local Shanghai subcontractors on everything from plastic injected parts, stamped metal, cast metal, cables & harnesses, keypad assemblies, and especially electronics sourcing & assembly.
What we do:
The engineering staff is currently at 15 people, our electrical and software engineers are ready to assist with applying existing products or develop new ones.
Production staff is numbered currently at 15 people which we try to keep small on purpose to allow us to focus on QC and product development. A lot of the heavy lifting production work is subcontracted out to our many faithful, ultra-reliable subcontractors. We are well equipped to do small volume projects and prototypes in house.
---
结束语:
Bravo的典型客户是一家独立的控制承包商或制造商,他们与业内的知名企业霍尼韦尔(Honeywell),西门子(Siemens),江森自控(Johnson Controls)以及普通的人群一样,都很适合做生意。我们是一家小型家族私人公司,由于我们随和的业务态度而迅速成长。我们没有销售人员,也没有参加贸易展览,所有的业务发展都是通过口碑和自然搜索来完成的。我们期待着与控制承包商,分销商和制造商的业务无论大小,无论你在哪里。我们运往全球,很容易做生意。