Overview
Temco Controls manufactures temperature sensors for the air conditioning industry which are compatible with all the major building automation systems. The sensors employ precision interchangeable thermistors and RTD elements which are stable over long periods.
Highlights:
Designed for all typical applications in the HVAC industry.
Priced well for a competitive market
Precision interchangeable sensors with long term stability.
Customizing is available in smaller quantities.
Enclosures:
There are many different enclosures to choose from for practically any HVAC application such as duct, immersion, room and outdoor mounting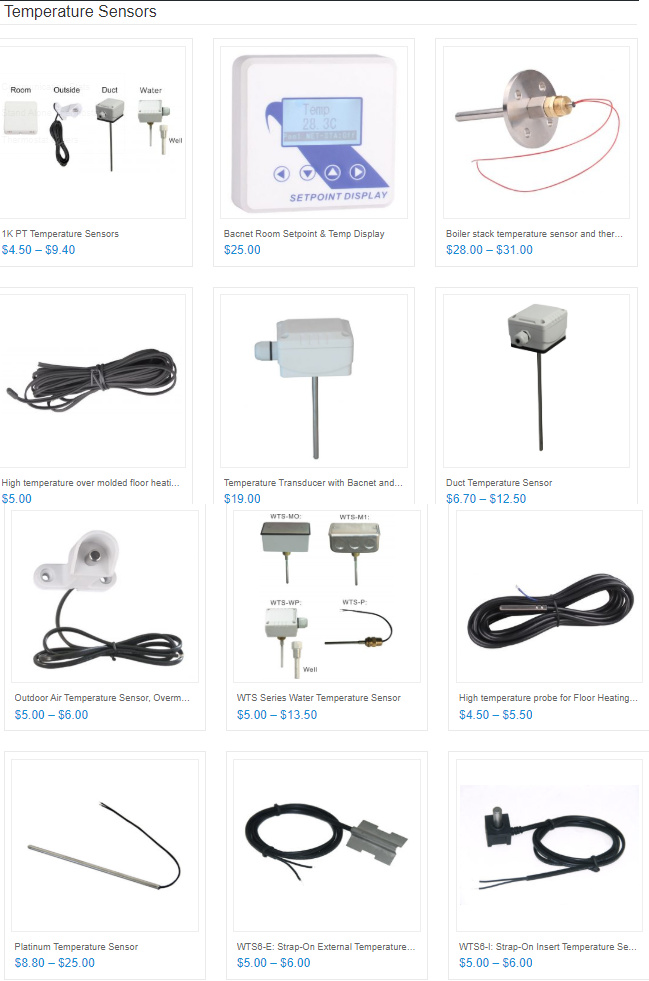 Temperature curves:
We stock mainly the 10k Type 3 thermistor which is popular and can be used with all the major systems on the market. Also popular for the European market is the 1k Pt RTD which is stocked for most sensor types. If you do not see a certain enclosure with a particular sensor element listed just ask and we'll get them into production.
https://temcocontrols.com/ftp/software/18ThermistorCurves.xls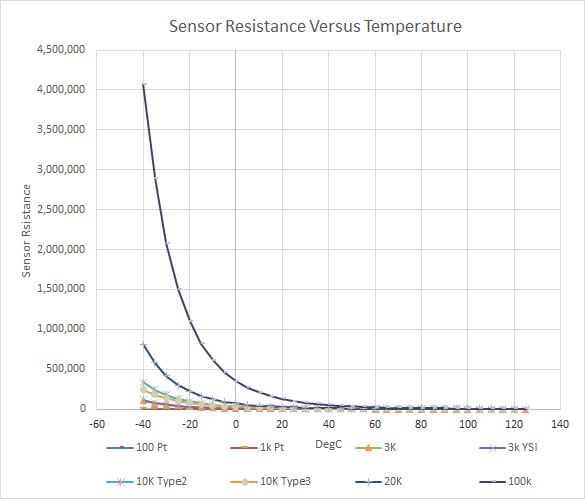 Here is a link to the temperature sensor page where you can click and buy any of the sensors in our lineup. We ship most items from stock and can ship to practically any address on the planet.
https://temcocontrols.com/products/sensors/temp/