Tank Sensors for both fuel and water provides highly accurate level measurement for a wide variety of applications, including those in severe environments.Measurement is done using "hall effect" with reed switches positioned inside the level tube.A float with built-in magnets then triggers the reed relays generating a potential – free resistance with an ohm value that increases or decreases. The float is the only moving part of the sensors, thereby minimising potential mechanical failures. All sensors are fully insulated to protect against voltage inside the tank. The level sensors are made of 316 stainless steel and can be mounted in almost any tank shape either by standard 5-hole configuration.
Wiring Diagram

Dimensions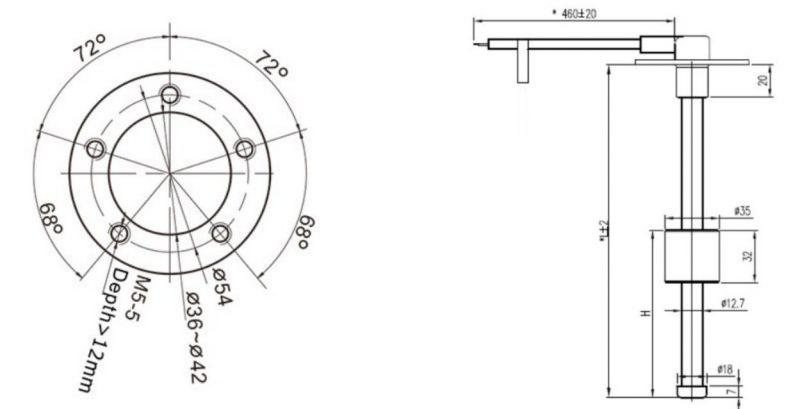 Resistance versus Position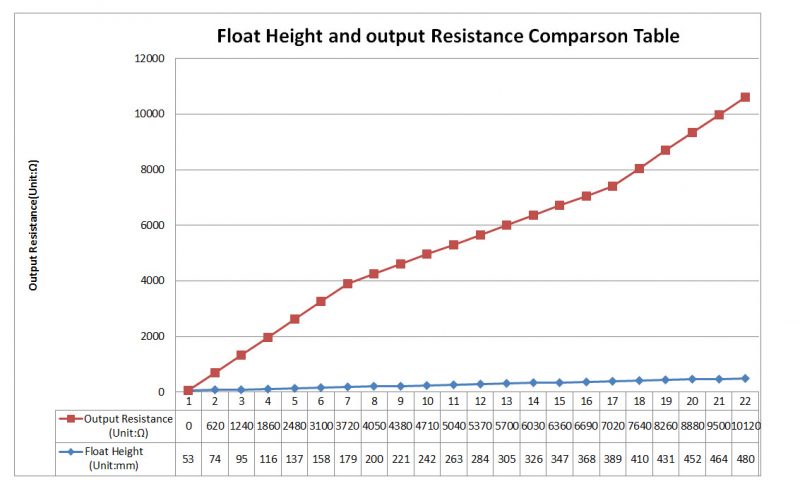 Note:
We can do custom lengths, if you don't see, please send email to us,What do you need online.