3 Series Bacnet Programmable controller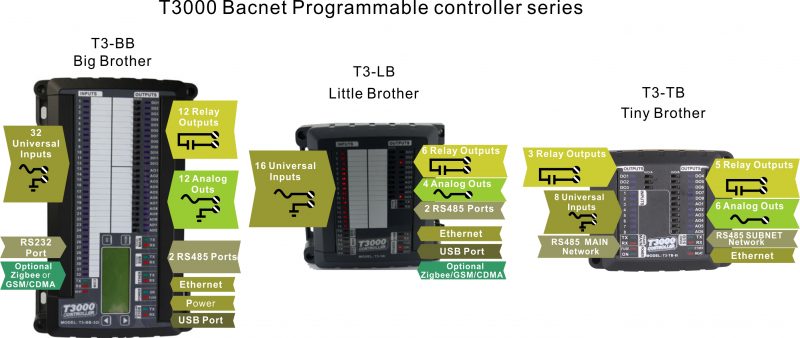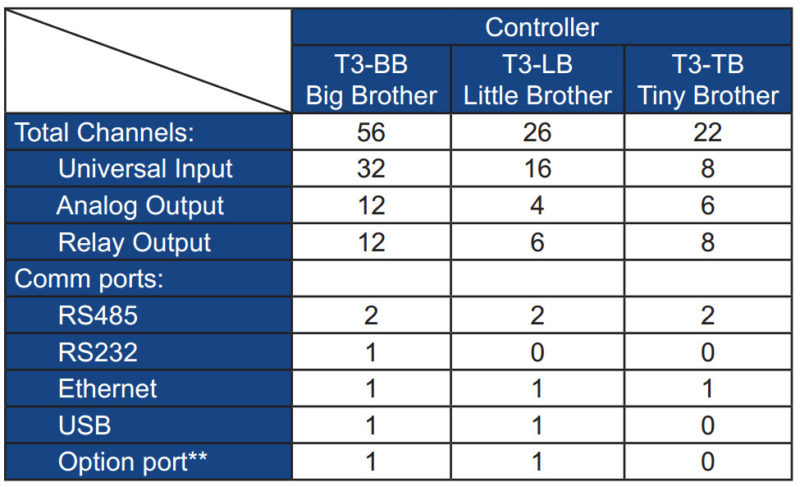 Using these controllers, the building operator can manage typical HVAC systems including chillers, boilers, VAVs, air handlers from an intuitive graphical front. All systems are shown on screen with graphical floorplans and system diagrams. The software is free so there are no licences or monthly cloud service fees. Systems can be built up from a single controller all the way up to campus type environments with multiple buildings and thousands of devices. All communications takes place using industry standard bacnet and modbus protocols, together with an open source front end this system can be considered the most open system of its kind.Each controller has Ethernet and RS485 ports and supports both modbus and bacnet protocols on any of these ports. Besides,the data can be routed from one protocol to another over any port.
        *The 2 universal outputs can be selected by jump as either 1-10V analog or relay outputs.
        **Zigbee module.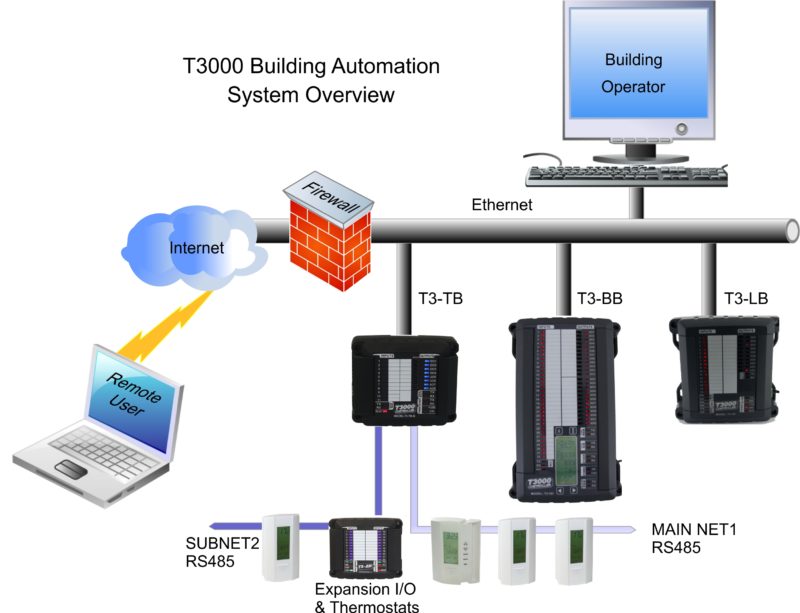 Setup and programming are done on a PC, all settings, i/o configuration, programming, floorplans and alarms are set up in the T3000 front-end software. Once the programming is done,you can save the program for backup or load it into another controller. It's very easy to edit the logic since the T3000 software serves not only as the front-end for the building operator but also as the back-end for the controls technicians.
Dimensions: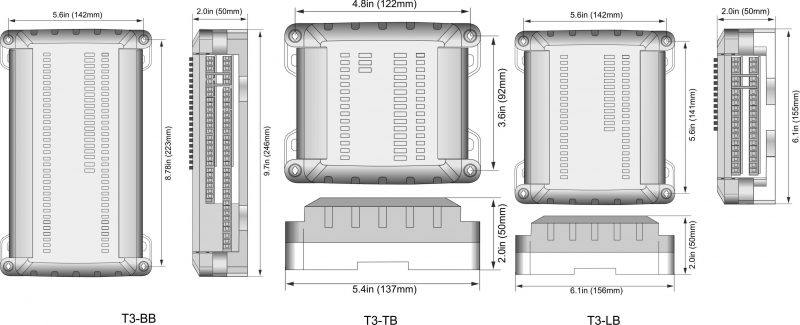 Part Number Scheme:

Works with: https://bravocontrols.com/product/bacnet-room-setpoint-temp-display/