I have finally got to the point with the Home Automation GUI where I feel it is ready for people to start trying it out. There are still a few issues which I need to work out, but for the most part everything is working quite well. Here are a few screen captures of the current look of the GUI.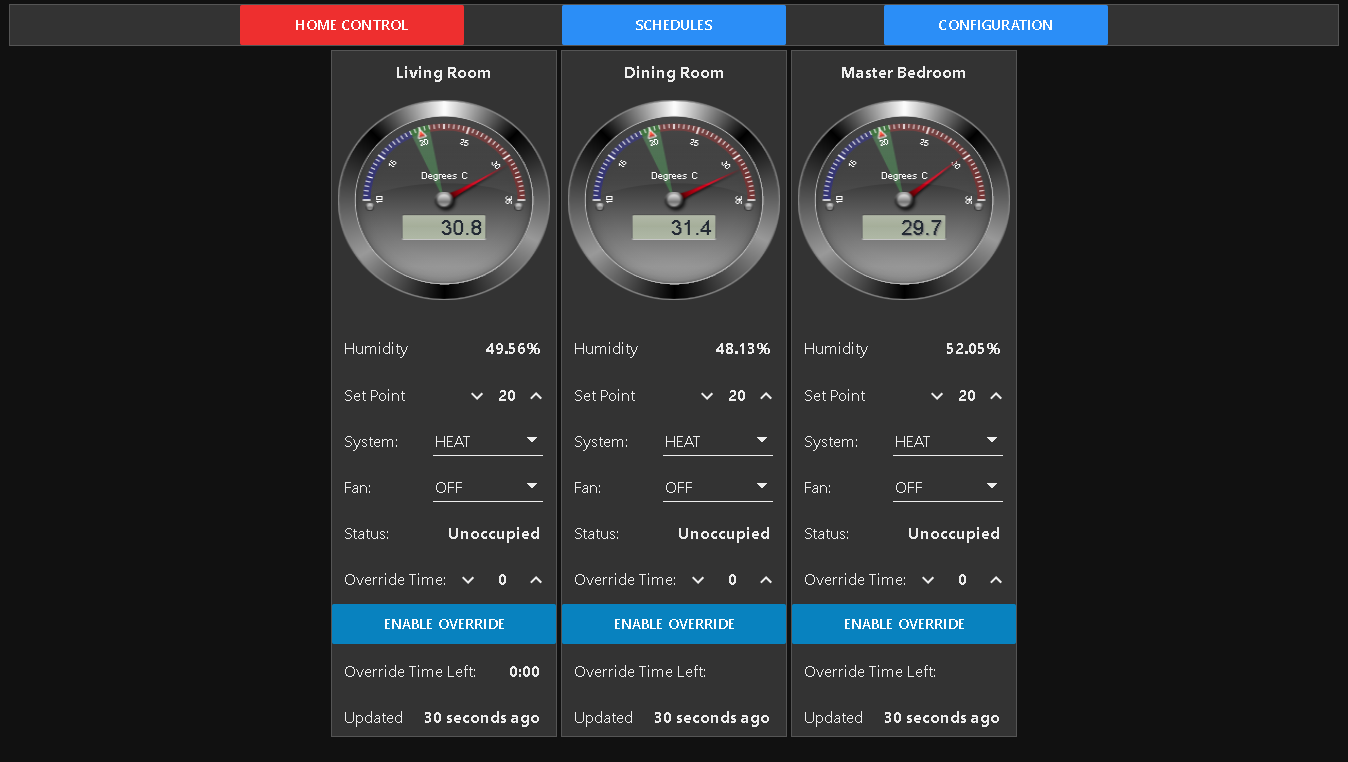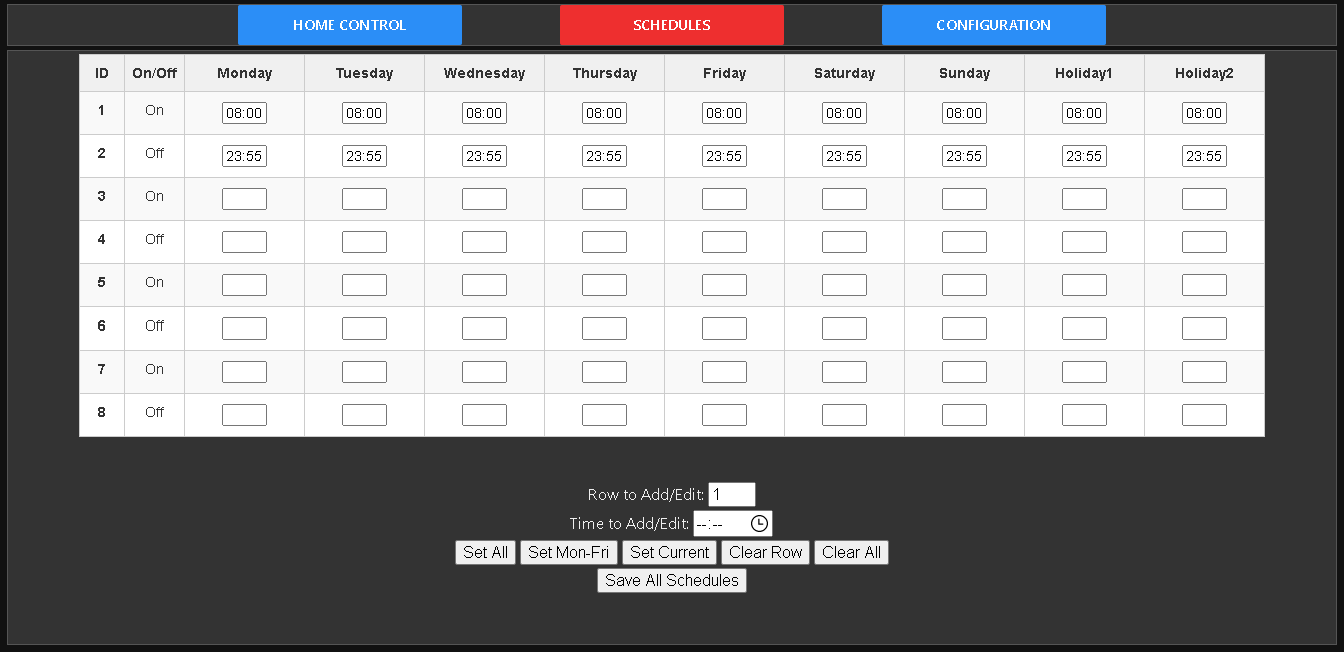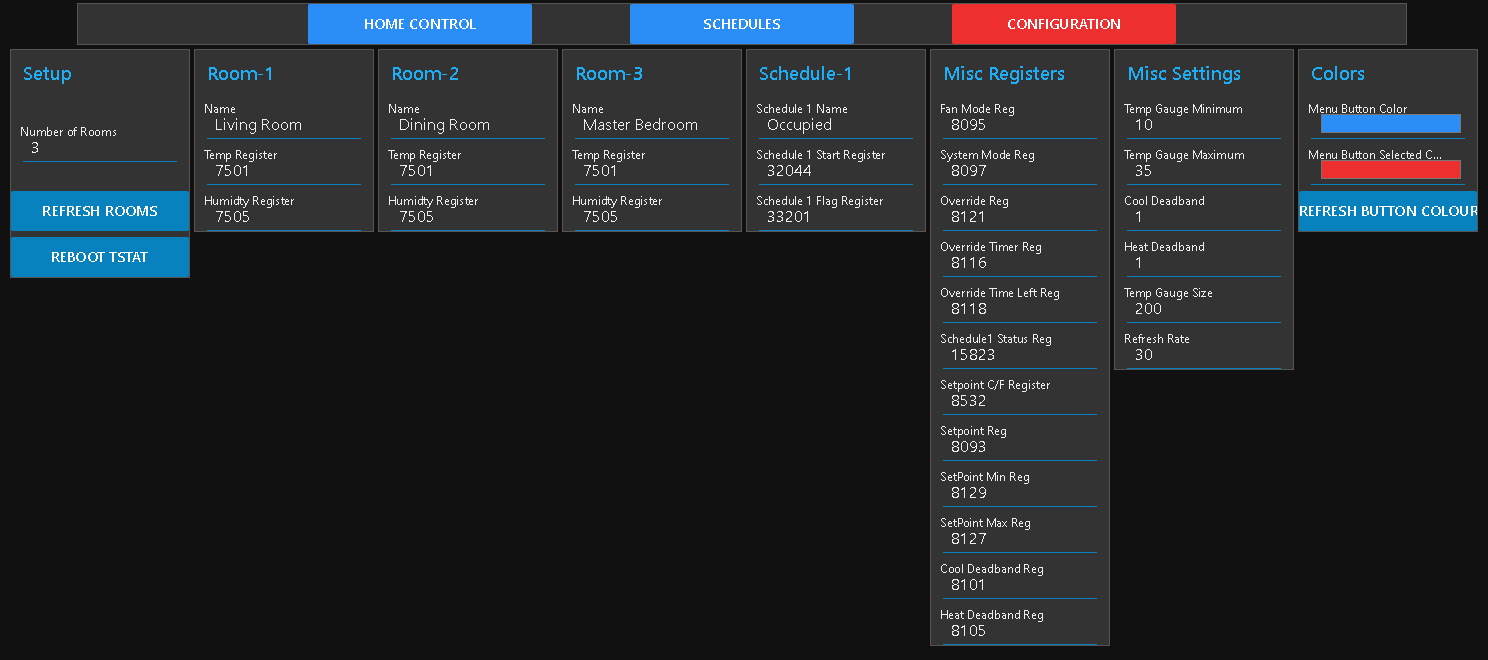 Currently there is ability for up to 8 separate rooms, or 'zones' – each with it's own Tstat controller. A Raspberry Pi Compute Module image file with everything installed and configure for Node-Red, necessary nodes and the latest flow can be found here. Instructions on how to load this on a Raspberry Pi Compute Module using the Compute Module IO board or a T3 router can be found here. The latest flow files can be found on our Github site here – just look for the file with the most recent date.
I will be posting instructions on how to use the GUI to our forums over the next few days and will update this post with links to these instructions.